Customs Clearance USA...Streamlined
Freightclear simplifies your air and ocean imports
Simplify Your Import Supply Chain
Freightclear provides rapid customs clearance of your USA imports. We clear freight through USA Ocean Ports and international airports providing 7501 customs entry and 3461 release docs in one seamless transaction. Our expert customs brokers and import agents are on call to service your USA imports.  
We are the customs broker of choice for thousands of companies regularly importing freight to the USA. Our team of logistics and technology pro's are on call to streamline your importing process while saving you time and money. Freightclear offers customized solutions allowing importers to swiftly process shipping docs and info for faster ISF filings and customs clearances. 
Custom Clearance Services
Customs Clearance
Customs Clearance USA for importers of foreign manufactured products.
Importer Compliance
Customs compliance solutions for USA importers. Brokers on call to advise.
Freight Solutions
International shipping solutions in air and ocean freight . Get a quote today,.
Customs Bonds
Single entry and continuous bonds for USA importers. Apply today for savings.
What is Customs Clearance? 
Simply put,  is the process of getting your goods legally allowed to enter the country. It involves declaring the value and nature of the goods, paying any fees or taxes, and ensuring that the goods comply with U.S. regulations.
The customs clearance process can be quite complex, especially for those who are new to importing goods into the United States. Freightclear's expert team combined with innovative workflows, makes customs clearance smooth and efficient. 
Before you can begin the customs clearance process, you must ensure that you have all the necessary documentation and that your goods comply with U.S. regulations. Here are a few things you should consider:
Customs Clearance Documentation
Having the right documentation is crucial for a smooth customs clearance process. You will need to have the following documentation:
A commercial invoice that accurately describes the goods, their quantity, and their value. This document is essential for determining the value of your goods and calculating any applicable duties and taxes.
A bill of lading or airway bill that confirms the shipment's transport and delivery information. This document serves as proof of shipment and provides details on the carrier, origin, and destination of the goods.
An import declaration (customs form) that details the goods and their value. This document is required by U.S. Customs and Border Protection (CBP) and provides information on the importer, exporter, and the goods being imported.
Other documents may be needed depending on the nature of the goods, such as permits or licenses. For example, if you are importing food or drugs, you may need to provide additional documentation to comply with U.S. Food and Drug Administration (FDA) regulations.
The customs clearance process can be complex, especially for those who are new to importing goods into the United States. However, with the guidance of the Freightclear team and workflows , it can be a smooth and efficient process.
Learn more about Customs Clearance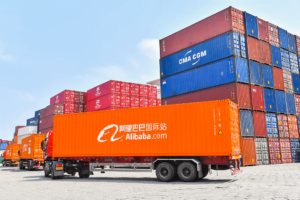 In the digital era, the ease of online platforms has revolutionized the concept of trade, bringing expansive markets such as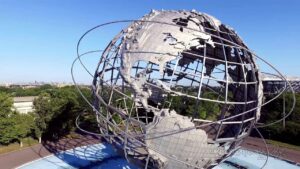 Importing goods into the United States involves navigating a complex process that requires extensive knowledge of customs regulations and compliance.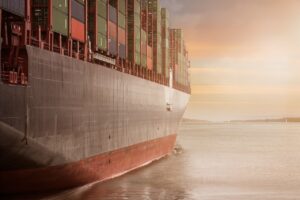 The Benefits of Nearshoring Imports to the USA In recent years, there has been a growing trend towards nearshoring imports
Customs Clearance via all USA Ocean Ports & Airports Get Quotes Now..agents on call
Get a quote on customs clearance to all international ocean ports and airports. From pallet loads to full containers to full charters, we do it all.